Trang chủ > Lens > Leica r
Ống kính LEICA APO-ELMARIT-R 2.8 / 180
Còn hàng :

Ship hàng từ 1 đến 3 ngày trên toàn quốc
Điểm nổi bật của sản phẩm :
------------------------------------------------------------------------------------------------------------
- Sản phẩm thương hiệu

:
Leica
- Tiêu cự : 180mm
- Khẩu độ : f/2.8
- Ống kính chưa tháo mở
- Lăng kính trong không trầy
- Hình thật chụp úp.
- Made in Germany
Bộ sản phẩm bao gồm :
Thông tin sản phẩm :
- Mới 95% như hình
REVIEW: LEICA APO-ELMARIT-R 2.8/180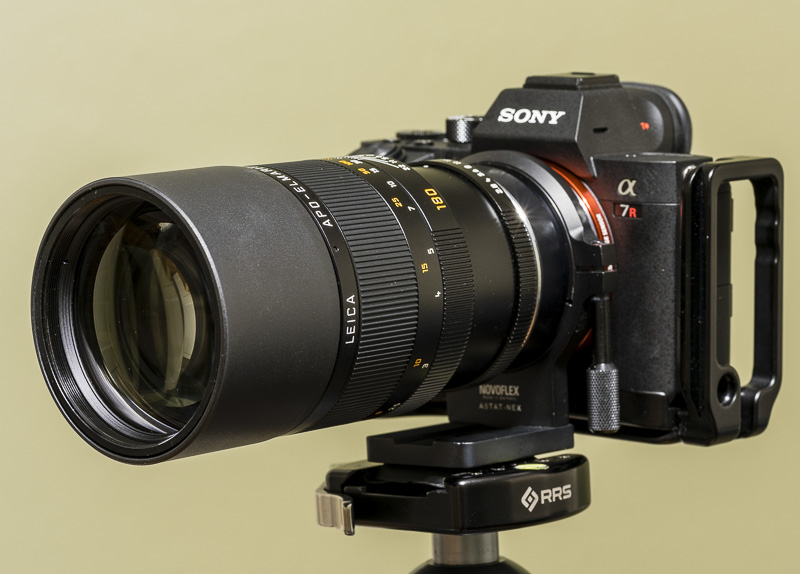 Phillip was kind enough to ask me to write a review of one of my favorite lenses: The Leica R Apo-Elmarit 180mm/F2.8 E67.
I love this lens because it is optically excellent from wide open, lacks field curvature, has pleasing rendering, is well corrected, is small enough to comfortably hand hold, and is bright enough at F2.8 to use even in less than optimal light. I use this lens on Sony because there is no comparable native lens available.
It has been called the world's best medium telephoto lens. While I cannot confirm or deny this claim, it is indeed a very fine optic in my experience. As will be seen below, it has many virtues and few weaknesses.
Sample Images
Images shown in this review can be found here in higher resolution.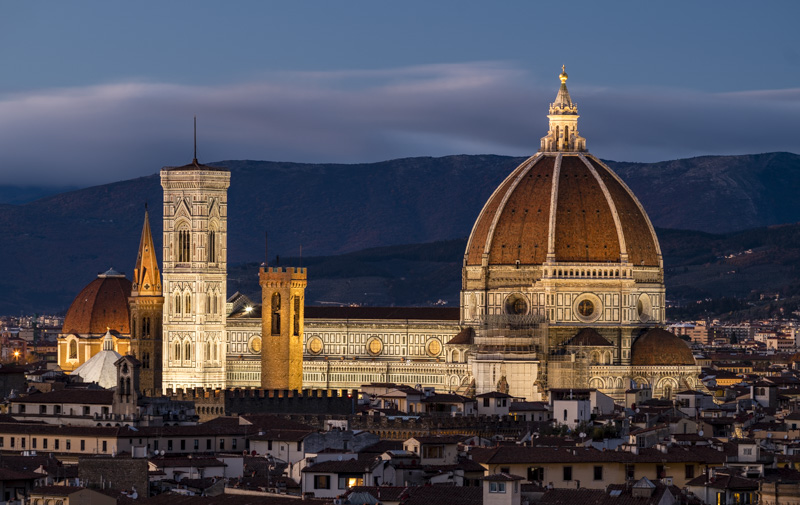 Specifications
| | |
| --- | --- |
| Diameter | 76mm |
| Length | 132mm |
| Filter Thread | 67 mm |
| Weight | 970 g |
| Max. Magnification | 1:7 |
| Close Focusing Distance from the sensor | 1.5 m |
| Number of aperture blades | 8 |
| Elements/ Groups | 7/5 |
Handling
Physically, the lens is quite compact for its focal length by modern standards. It has a 67mm filter thread and is only about 5.2" in length (132mm). However, it is fairly dense weighing in at 970g (34.2 oz.) without adapters. Its lens hood is attached, telescopes out, and works smoothly. There is a traditional aperture ring from F2.8 to F22 and the focus knob has excellent texture and rotates smoothly. Construction quality is top flight.
I use the Leica 2.8/180 APO on Sony mirrorless bodies (A7rii and A7riii) with a Novoflex adapter. While perhaps not strictly necessary, I use the ASTAT-NEX tripod collar to mount it to a tripod (as seen above). The Techart Pro autofocus adapter works with good results (using a Leica R to M adapter and the TAP to the Sony body). Naturally, adapters increase the size and weight of the lens, albeit not by very much.
The lens can easily be hand held on a Sony body where the IBIS allows the use of slower shutter speeds and easier focusing. As you can see in the picture below, the Leica larger than the Loxia 85/2.4, smaller than the Contax VS 100-300 and considerably smaller and lighter than its sister lens, the Leica R 280/4 Apo-Telyt.
In fairness, the Zeiss 100-300 is shown zoomed out to 180mm. When at 100mm, the Zeiss is only slightly longer than the Leica R 180/2.8.
The Leica is an internal focusing lens so its size does not change nor does the filter thread rotate. It is smaller though slightly heavier than the Sony G FE 70-200/4 (which has a 72mm filter thread). It is much smaller and lighter than the Sony GM 70-200/2.8, which is about 2.5" longer, a pound heavier, and has a 77mm filter thread (the same as the Leica 280/4 at right in the picture above). All in all, the Leica 180/2.8 APO is quite small for its focal length and aperture.
Focusing
Given its bright aperture and high performance from wide open, the lens is easy to focus using focus peaking and magnification on my Sony bodies. It is much easier to focus than, for example, the Zeiss 100-300 especially in dim light conditions. The lens focuses internally and the focus throw is generous at a little over 270 degrees from minimum focusing distance to infinity.
Versions
Leica produced this lens from 1997 until 2005. There were around 1,900 lenses made in total. The Wiki lists the Leica lens model number as 11357, however, that model number is only correct for the last 400 produced. The first 1,500 lenses made carry the model number 11273.

The two different model numbers are properly described as two different variants as, by all accounts, the optics are identical. There are two differences between the model #11273 and the later #11357. The first difference is that older version can only accept the Leica 2x Apo extender. Model #11357 can accept both the 2x and the 1.4x extenders thus providing the later variant with more flexibility of use. While Leica for a time offered a service whereby the early models could be converted to accept the 1.4x extender, that service is no longer offered but you might find modified copies.
The other difference between the two variants relates to bokeh. Both variants have eight aperture blades but the blades are curved in the later variant and produce fairly round highlights when stopped down (see examples, below). Model #11273 has a different configuration that sometimes produces what is sometimes called "ninja star" bokeh in out of focus highlights when the lens is stopped down. Wayne Seltzer was kind enough to provide samples (see below). Unfortunately, with only about 400 of the model #11357 produced, this later variant is rare and commands a premium price.
The Leica WIKI page for this lens is the source of some of my information
Optical Performance
While MTF graphs from Leica may not be measured (as Zeiss' MTF graphs are), most commentators find Leica's MTF graphs more reliable than most other manufacturers and thus it is worth examining what Leica's published MTF graphs reveal about lens performance.
The MTF graphs published by Leica show the lens to be at an extremely high level of performance right from F2.8. Indeed it seems to in some ways better at F2.8 than at F5.6.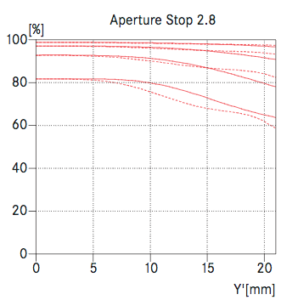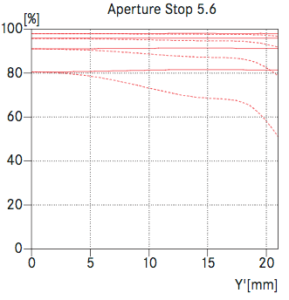 I personally never use the lens beyond F5.6 unless necessary. While experience has shown me there is some advantage to F4 and even F5.6 over F2.8, from my experience and the MTF, this is a lens one can use with confidence right from wide open.
The lens mates with the Leica 1.4x (later variant) and 2x (both variants) Leica Apo extenders. There is almost no discernible loss of sharpness using the 1.4x extender (see below) and only a slight loss using the 2x extender though there is of course the loss of 1 and 2 stops of light, respectively.
INFINITY SHARPNESS TESTING
I like to test lenses for sharpness at infinity. Unfortunately, the only lens I own currently that overlaps the same focal length is the slower Contax Zeiss VS 100-300 F4.5 lens. The Zeiss is an excellent optic—very highly regarded even with modern sensors–and is natively extraordinarily high in contrast with fine rendering for landscapes. The Zeiss VS 100-300 seems quite comparable to the new GM 100-400 at 100mm-200mm from the testing I have seen online.
I have previously compared the Leica to the Sony FE 70-200/4. I found the FE 70-200 at 180mm to be very good—certainly competitive with the Leica in the center of the frame. However, it did not compare well with the Leica away from center.
Centering Test
Before beginning to test the scene, I decided to test both lenses to see whether they were well centered. To that end, I put a distant object in the corner of the lens wide open, focused carefully, and then placed the same object in each corner without refocusing. Both lenses are well centered at 180mm. Centering crops and most sample images here (at larger size) can be found here.
Infinity Crops
Here is the scene I chose to compare the lenses at infinity. Focus was on center at the most distant building.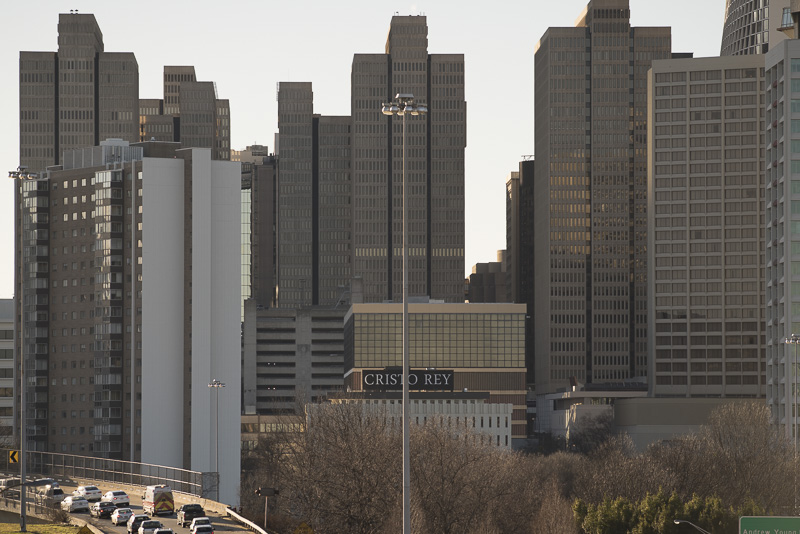 Proceeding to the individual crops, I am comparing two for each lens: F2.8 and F5.6 for the Leica, and F4.5 and F5.6 for the Zeiss (F8 was no better for either lens). Starting with the center crops. Here is Leica at F2.8 and Zeiss at F4.5. All crops are unprocessed other than color temperature correction.
Here is Leica and Zeiss at F5.6 on center:
On center, the lenses are about equal in detail to my eyes. There is slightly higher natural contrast in the Zeiss lens (one of the highest contrast lenses I know). That they are equal in detail on center is no surprise. The Zeiss is a great lens, and the center will be where it is strongest.
Moving to the left edge crops starting with F2.8 and F4.5, Leica on top:
And here at F5.6:
In the edge crops the sharpness in the first pair is very close indeed tho the street light is obviously a victim to the smaller depth of field in the Leica at F2.8. What is more significant is the greater amount of lateral chromatic aberration in the Zeiss image with notable purple fringing along the building edge and light post. The Leica has much less even at F2.8. In the second pair, at F5.6, the Leica pulls noticeably ahead in fine detail (as it also does at F4) and the Zeiss is still showing much more LCA in the image.
Finally, we have the extreme upper right corner crops starting again with both wide open and the Leica on top:
And the F5.6 pair:
Even a casual look at the extreme corner crops shows a win for the Leica. At F2.8 the Leica has greater clarity and resolves more detail than the Zeiss at any aperture. At F5.6, the difference is greater. While both lenses perform very well in this test, the Leica is equal or better everywhere in the frame at resolving detail and is superior at avoiding CA and this is true even ceding more than a 1 stop advantage to the Zeiss.
CLOSE RANGE SHARPNESS TESTING
I have read discussions on the web where individuals have stated that they doubted the Leica R 180/2.8 apo could compete against modern lenses. I tried to find a test where I could see how close the Leica could come to the best modern glass I own and decided the only way I could do such a test (lacking longer modern glass) was to do a short range test.
Here I used a Turkish rug as a test subject. It has 14 knots per linear centimeter. The rug is about .8 square meter in size and works pretty well as a target with which I can fill the frame. Therefore, I took three lenses—a Zeiss Loxia 50/2, a Voigtlander 65/2 apo-lanthar, and the Leica R 180/2.8 apo and shot each one in turn. I did two tries with each lens and took the better focused result. As in the infinity test, I focused on center at maximum aperture and did not refocus as I stopped down as these lenses do not suffer from focus shift of any significance in my experience. Having said this, the Loxia may suffer from some field curvature that may exacerbate its weakness at large apertures in the corner crops below.
For brevity, I will show only the crops from F 2.8 and F5.6. Here is the rug (processed):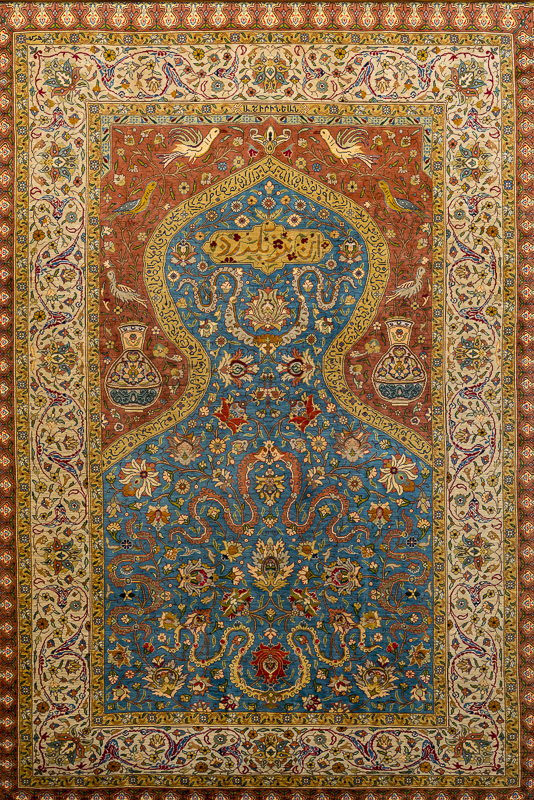 The crops below are unprocessed except for color temperature correction. Here are the F2.8 center crops: Leica, Voigtlander, then Zeiss. Note that the Zeiss and Voigtlander have the advantage of being one stop down from wide open while the Leica is wide open:
Leica F2.8
Here are the F5.6 crops: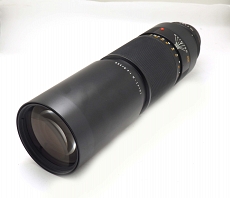 16.000.000&nbsp VNĐ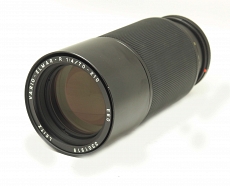 8.000.000&nbsp VNĐ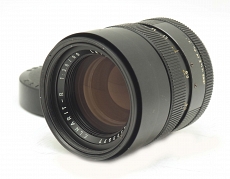 7.000.000&nbsp VNĐ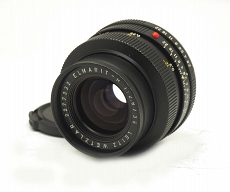 8.400.000&nbsp VNĐ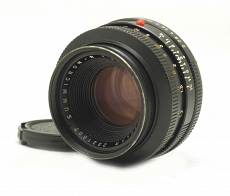 7.000.000&nbsp VNĐ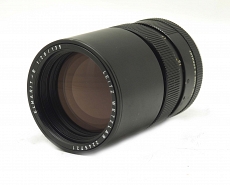 7.000.000&nbsp VNĐ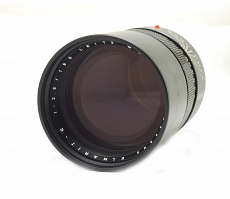 8.000.000&nbsp VNĐ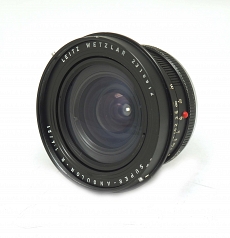 10.500.000&nbsp VNĐ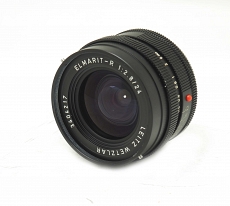 8.600.000&nbsp VNĐ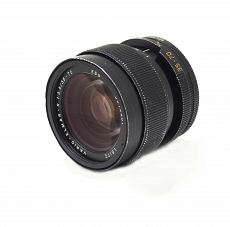 8.000.000&nbsp VNĐ
Hiển thị từ 1 đến 10 / 10 :
THỜI GIAN LÀM VIỆC
Thứ 2 - thứ 7 : 9h - 18h
Chủ nhật : Nghỉ.
Tel : (028) 22.135.752 - 038 9999 808
Hotline : 038 9999 808